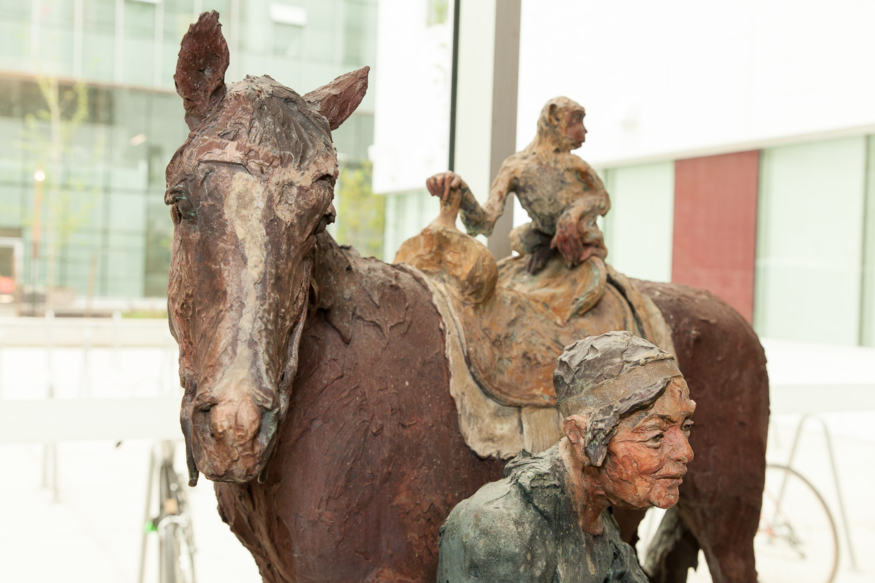 A Tribute to Artist Joe Fafard
Posted on March 18, 2019 | Emily Carr News
Artist Joe Fafard passed away over the weekend at the age of 76, at his home in Lumsden, Saskatchewan.
He was a prolific Canadian artist who produced dozens of bronze sculptures that are publicly installed across the country. During his lifetime, he received the Order of Canada and the Saskatchewan Order of Merit, as well as honorary doctorates from the University of Manitoba and the University of Regina. The National Gallery of Canada hosted a retrospective of his work in 2008, and his 2017 piece Running Horses can be seen outside the gallery.
Joe was inspired by Emily Carr, and shared her love of animals; many of his works depict cows, horses and other creatures. In 2012, he mounted a pop-up exhibition at the Emily Carr House in Victoria featuring depictions of the artist and her many pets.
Emily Carr University is fortunate to have two original sculptures by Joe. At the foot of the east stairwell is Emily Carr and friends, which depicts the artist, her horse, and her beloved pet monkey Woo. It was generously donated to the university by the Peter and Joanne Brown Foundation.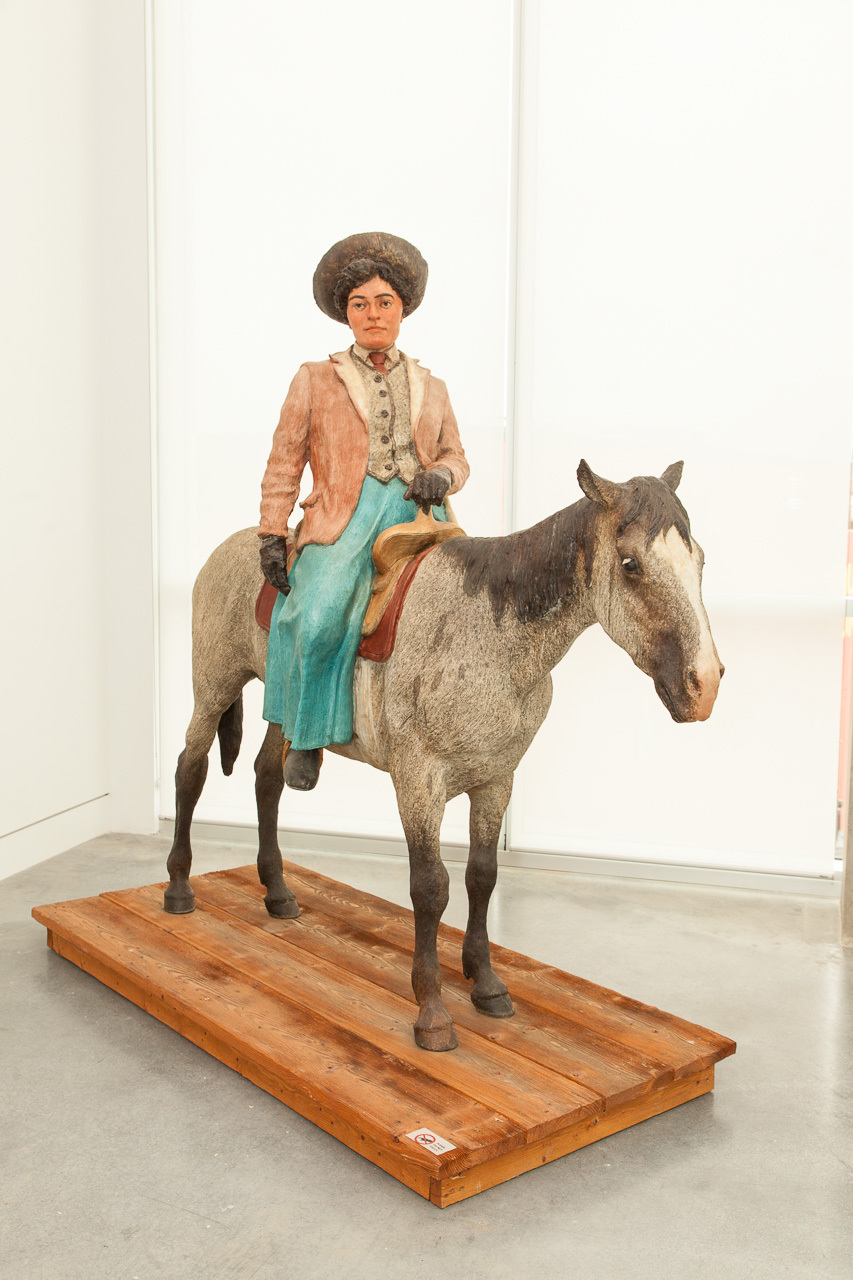 A second sculpture by Joe, depicting Emily Carr on her horse, was donated by Heffel Fine Art Auction House. It can be seen at the west end of the second floor of the university.
Read more about Joe's life and work in this tribute from the Globe and Mail.